Update posted on 5/19/2020:
Worship will resume on May 31 at 10:30 a.m. More info is listed below, as to what steps we are taking in order to keep you and your family safe and healthy while you worship with us!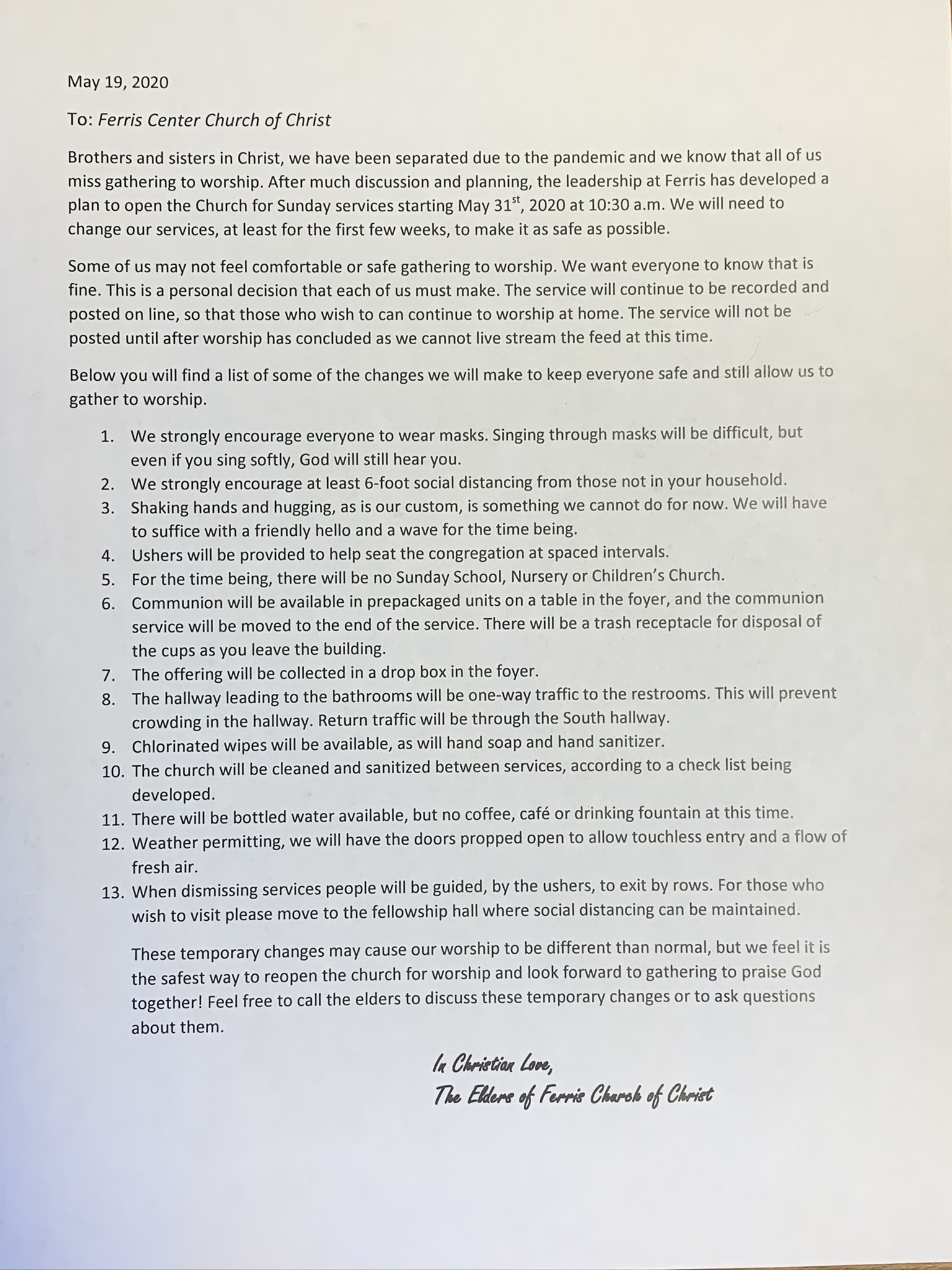 If you cannot join us, please join us virtually on the Ferris Facebook page or the Ferris YouTube channel for worship. Because we do not have the capability to stream Sunday's service live, the video will post to both sites normally within 24 hours of the conclusion of service.